Kolhapur's Top 10 Bakery Chains: A Culinary Adventure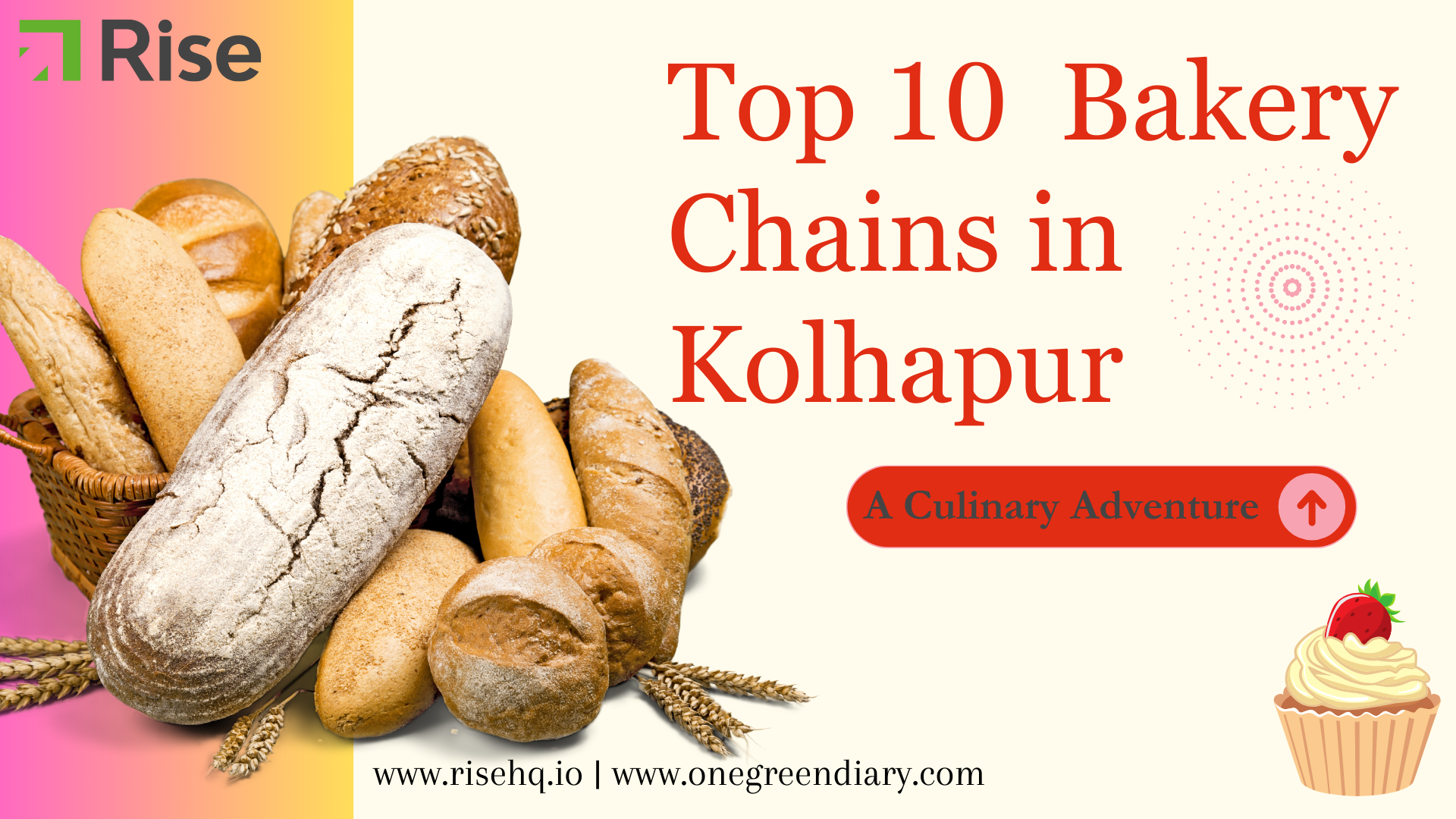 Introduction:
Kolhapur is a city steeped in history and renowned for its rich culture and mouthwatering cuisine. It also boasts a vibrant bakery heritage that extends far beyond its iconic dishes. The city's thriving bakery culture is a hidden treasure trove of delectable sweet and savory delights, eagerly waiting for exploration. In this blog, we will take you on a delightful journey to discover the top 10 bakery chains in Kolhapur, each offering its own unique charm and flavor.
1. Khemraj Bakery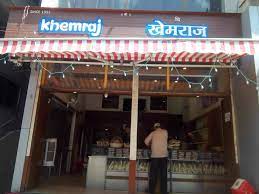 In 1945, a small bakery named Khemraj Bakery emerged in Kolhapur, thanks to the vision of Shri Shantaram Ladusheth Bandekar from Sawantwadi, Maharashtra. Khemraj Bakery has been a purveyor of high-quality baked goods to the locals and visitors of Kolhapur. It is a name synonymous with quality and tradition, becoming an integral part of Kolhapur's culinary landscape. Quality, freshness, and taste have remained at the core of Khemraj Bakery's offerings, ensuring that the products taste as good today as they did 50 years ago.
2. Hindustan Bakery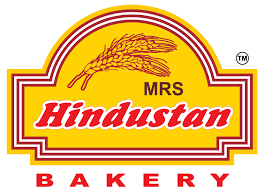 Since 1959, Hindustan Bakery has been crafting a delicious history, marked by 64 years of unwavering commitment to taste and quality. Hindustan Bakery was founded by Mahamad Shaikh on 1 January 1959. This is the first bakery to introduce oven production in Kolhapur. With state-of-the-art machinery across three bakery units, Hindustan Bakery has specialized in Khari, milk bread, and toast since its inception. Over the years, it has expanded to offer a range of delectable products, including pastries, cakes, and fast food, making it a trusted choice for the residents of Kolhapur.
3. Gajanan Bakery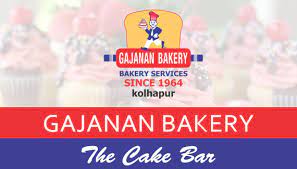 Gajanan Bakery was founded by Mr. Vitthal Babaji Mali in 1964. Gajanan Bakery is a well-known bakery in Kolhapur. Gajanan Bakery excels in a wide array of bakery products, including cakes, breads, pastries, Khari, Rusk, sweets, Namkeen, and more. This bakery is renowned for its delicious cakes and pastries, consistently delivering quality through excellent service, timely delivery, and meticulous packaging. Gajanan Bakery proudly brings a taste of tradition to the city, offering authentic Maharashtrian snacks and sweets while preserving the culinary heritage of the region. This dedication is the reason they offer a wide variety of cakes and pastries, making them one of the most popular cake shops in Kolhapur.
4. Kedarlingh Bakery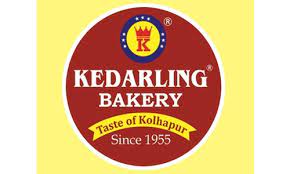 Kedarlingh Bakery's success story spans nearly 75 years, dating back to the time when their grandmother, Late Shevanta Dattoba Khade, and grandfather, Late Dattoba Khade, were roadside sellers near an old temple close to their house. Since 1956, they have been a part of the bakery industry, with a strong presence in Kolhapur. Their hygienically prepared products have found appreciation among the locals. With more than 30 branches, Kedarlingh Bakery is now run by Satyejeet Rajaram Khade and Sudhant Rajaram Khade, who maintain the bakery's enthusiasm, quality consciousness, and social affection. Kedarlingh Bakery is a place where tradition meets innovation, offering a wide variety of creative confections and fusion pastries.
5. Delux Bakery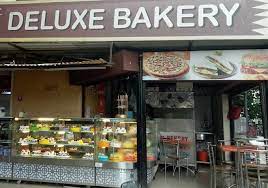 Delux Bakery has earned its reputation as one of the most popular and delightful cake shops in Kolhapur. This retail and wholesale bakery is known for its meticulous attention to detail, irresistibly delectable recipes, and consistent quality. Since 2012, they have been serving fresh and eggless cakes to the people of Kolhapur. Delux Bakery offers a warm and welcoming ambiance that complements their freshly baked bread, delicious buns, and hearty snacks, making it a perfect choice for those seeking a comforting bakery experience.
6. Cakevilla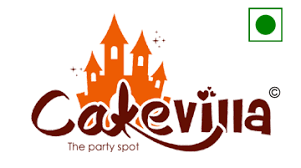 Cakevilla, a venture of RVPL Group of Industries that commenced in 2011, is renowned for its delicious and high-quality cakes and pastries in Kolhapur. Cakevilla consistently satisfies its customers by offering excellent service, timely delivery, and meticulous product packaging. The Raosaheb Vandure Group, which includes Cakevilla, is a leading group of companies based in Kolhapur, established in April 2011. Cakevilla is a haven for cake enthusiasts, offering a wide range of artistic cake designs and delectable flavors that make it a popular choice for celebrations and special occasions.
7. Tasty Treat Cake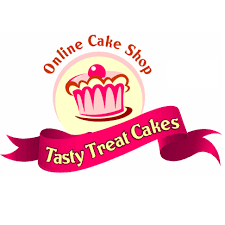 Founded in 2015, Tasty Treat Cakes operates as an e-commerce company specializing in delivering cakes, flowers, sweets, and more. Tasty Treat Cakes recognizes the challenges of purchasing gifts in today's busy world and offers a convenient online gifting service through tastytreatcakes.com. They strive to bring happiness to your loved ones with an exceptional collection of gifts. Tasty Treat Cakes is a place where you can find a wide range of delightful baked goods, from classic treats to innovative confections, catering to a variety of tastes.
8. Ganesh Bakery Nandani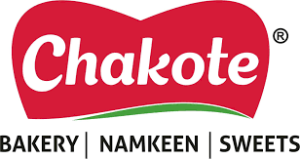 In 1991, Ganesh Bakery Nandani was founded, marking the beginning of a journey initiated by a 16-year-old boy, Mr. Annasaheb Chakote. With a simple brick and wooden oven, Ganesh Bakery Nandani embarked on the path of self-sufficiency and entrepreneurship. The Chakote brand has always prioritized creating valuable products using the best available technological resources. Ganesh Bakery Nandani offers a classic bakery experience, featuring a selection of bread, cakes, pastries, and savory snacks, making it the go-to choice for those who appreciate timeless favorites.
9. Melting

Moments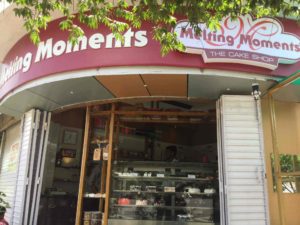 Melting Moments, a dream project of the dynamic duo Mr. and Mrs. Gunjal, was established in 2000. With three outlets in Kolhapur, Melting Moments continues to deliver quality baked products to satisfied customers every day. This cake shop is expanding rapidly in Kolhapur city and is well-equipped with the latest machinery to ensure fresh products for their customers. Melting Moments is known for its artistic confections, combining aesthetics with taste, from beautifully decorated cakes to inventive pastries.
10. The New Gajanan Bakery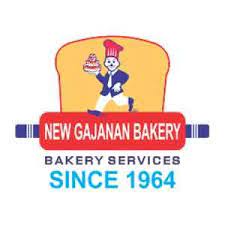 The New Gajanan Bakery offers a diverse range of sweet and savory delights and has been a pioneer in bakery products since 1964. They proudly celebrate 50 years of providing prompt and quality services to their customers. The New Gajanan Bakery manufactures various bakery products, including premium white bread, brown bread, pav bhaji pav, muffins, cakes, birthday cakes, pastries, Khari, methy khari, veg puffs, donuts, cream rolls, and much more. All these products are renowned for their exceptional taste. Whether you're in the mood for traditional Maharashtrian snacks or innovative creations, The New Gajanan Bakery has it all.
Conclusion
Kolhapur's bakery chains are a testament to the city's rich culinary heritage and creativity. Whether you're craving traditional treats or looking for something new and innovative, these top 10 bakery chains promise a delightful culinary adventure in this historical city. Don't miss the chance to savor these mouthwatering offerings on your next visit to Kolhapur!