Mastering Food Cost Calculation and Recipe Management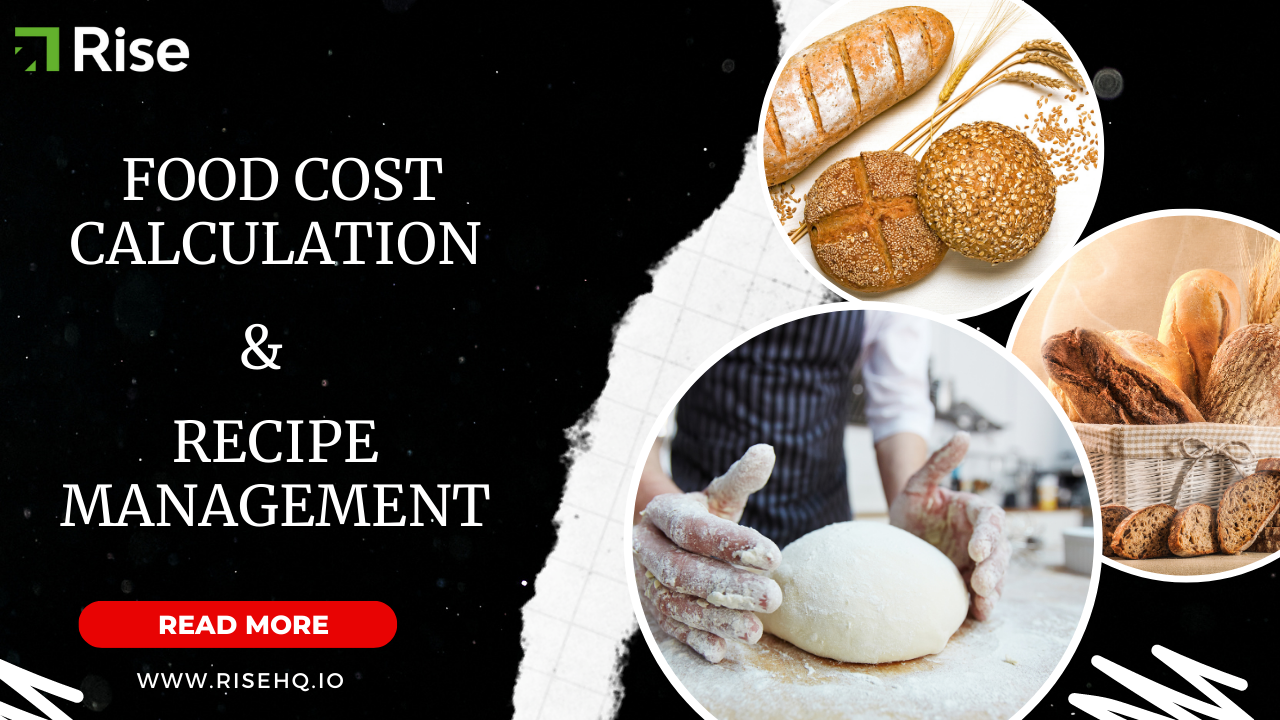 Introduction
Running a successful food business, whether it's a restaurant, café, or catering service, requires a deep understanding of two critical aspects: food cost calculation and recipe management. These two elements are at the core of a profitable and sustainable food operation. In this blog, we'll delve into the essential steps for calculating food costs and how to maintain recipes effectively, helping you optimize your culinary enterprise and achieve your financial goals.
Part 1: Calculating Food Cost
Food cost refers to the total cost incurred to produce a dish or menu item. Knowing the exact food cost enables you to set appropriate menu prices, avoid overpricing or underpricing, and maintain healthy profit margins. Here's a step-by-step guide on how to calculate food costs:
Inventory Management:
Begin by establishing a robust inventory management system. Regularly record and update the prices of all ingredients used in your recipes. This practice will help you stay on top of fluctuations in ingredient costs.
Determine the Recipe Cost:
Break down each recipe into its individual ingredients and quantify the amount used. Multiply the quantity by the cost per unit of each ingredient to find the recipe cost.
Include Overhead Costs:
Food cost doesn't solely involve the cost of ingredients. Incorporate other overhead expenses, such as labor, packaging, and utilities, to obtain the total production cost.
Calculate Food Cost Percentage:
To find the food cost percentage, divide the total recipe cost by the selling price and multiply by 100. Ideally, your food cost percentage should be around 25-35% to ensure profitability.
Part 2: Maintaining Recipes
Having accurate and consistent recipes is vital for maintaining the quality and taste of your dishes. Here's how to manage your recipes effectively:
Standardize Recipes:
Create standardized recipes that detail the exact quantities, measurements, and cooking procedures for each dish. This ensures consistency across all your food preparations.
Update Recipes Regularly:
As your menu evolves or ingredient prices change, update your recipes accordingly. This helps maintain accurate food cost calculations and ensures the taste remains consistent.
Train Staff:
Properly train your kitchen staff on following recipes meticulously. This consistency in preparation will lead to better customer satisfaction and avoid unnecessary waste.
Implement Feedback Mechanisms:
Encourage feedback from customers and staff to continually improve recipes. Address any concerns promptly to maintain the quality of your offerings.
Use Recipe Management Software:
Leverage technology by investing in recipe management software. Such tools help you organize recipes, track inventory, and adjust portion sizes efficiently.
Conclusion
Calculating food costs and maintaining recipes are fundamental practices in the food industry that can significantly impact the success of your business. By accurately calculating food costs, you can set appropriate menu prices and maintain healthy profit margins. Simultaneously, effective recipe management ensures consistent quality and taste, leading to satisfied customers and repeat business.
Consistency is key in the culinary world, and with the right approach to food cost calculation and recipe management, you'll be well on your way to building a thriving and sustainable food business. Stay mindful of ingredient prices, update recipes regularly, and embrace technology to streamline your operations and take your food enterprise to new heights!