DLT Registration in India: Mastering SMS Campaigns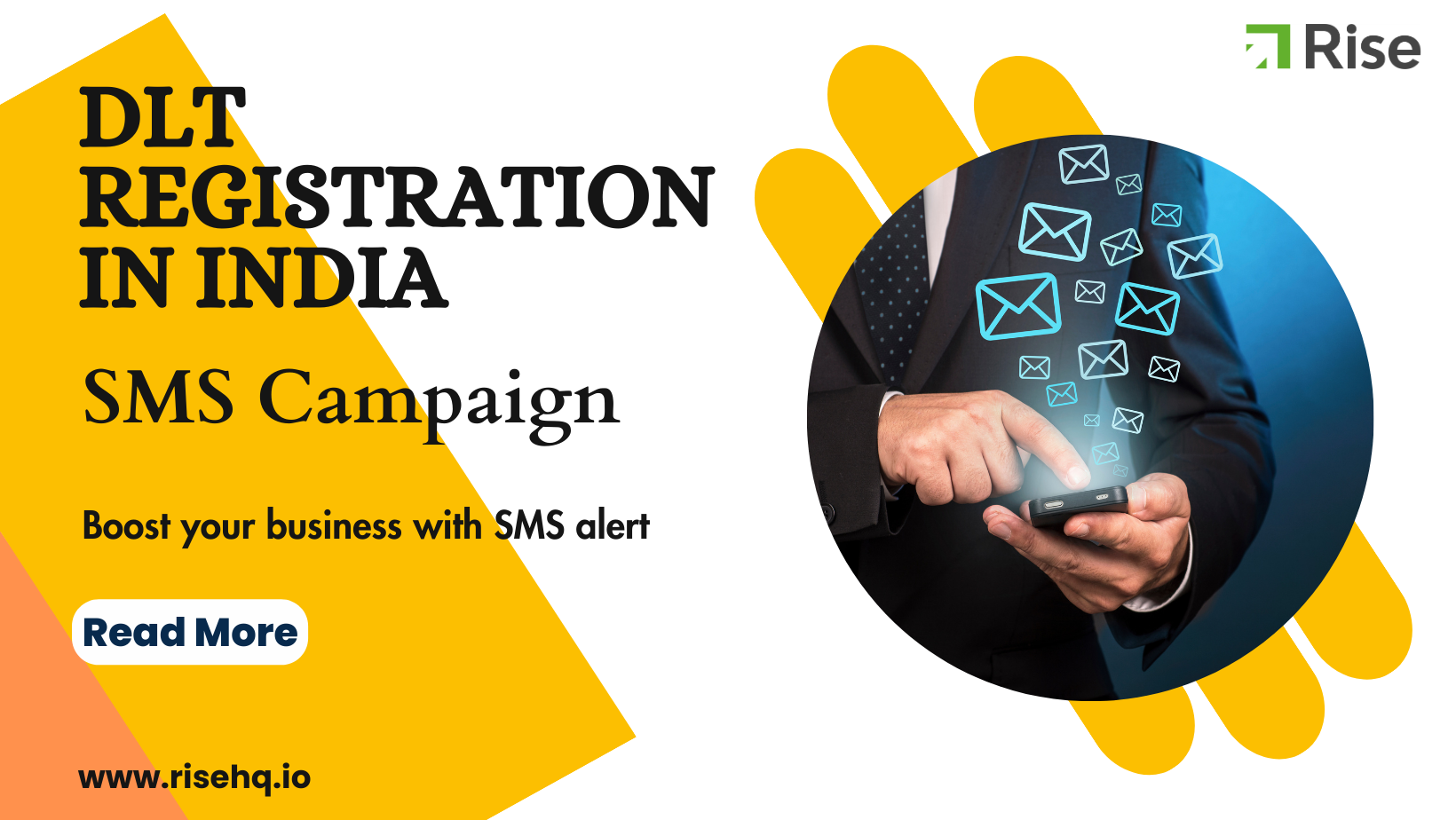 Introduction
In a quest to regulate Unsolicited Commercial Communication (UCC) and foster transparency in the telecom sector, the Telecom Regulatory Authority of India (TRAI) introduced The Telecom Commercial Communication Customer Preference Regulation (TCCCPR) 2018. The regulations were designed to enhance control, curb fraudulent activities, and protect end customers. To achieve these goals, TRAI implemented Distributed Ledger Technology (DLT), DLT Registration commonly known as Blockchain, to oversee the entire communication process and interconnect various entities involved.
Understanding the DLT Registration Process
According to the revised TRAI guidelines, companies intending to communicate with their customers via SMS must complete the registration process with their respective Telecom Operators. This process necessitates the submission of necessary company documentation. The responsibility for compliance lies with both the Businesses (Principle Entity) and Service Providers (Telemarketers like Kaleyra), who are accountable to the telecom operators, who in turn are directly accountable to TRAI.
The Step-by-Step DLT Registration Process
1). Register with Telecom Operator:
To facilitate seamless communication with end customers, businesses need to register on one of the operator's portals. Here are the registration links for some prominent operators:
Registration with Jio – Click Here
Registration with PingConnect (Videocon) – Click Here
Registration with Vodafone – Click Here
Registration with BSNL – Click Here
Registration with Airtel – Click Here
Registration with Tata – Click Here
2). Create Sender ID:
After successful registration, businesses must create a Sender ID. This ID represents their brand and will be displayed as the sender of their SMS messages. It's essential to choose a Sender ID that clearly identifies the company and adheres to the guidelines set by the telecom operators.
3). Create Templates:
DLT registration requires businesses to create SMS templates that comply with TRAI's guidelines. These templates are pre-approved messages that businesses can use to communicate with their customers. Adhering to the template format ensures that messages meet regulatory standards.
4). Send SMS:
With DLT registration completed, businesses can now send SMS messages to their customers using the approved templates and Sender IDs. The system provides greater control, security, and transparency throughout the communication process.
DLT Implementation and Its Impact
While the adoption of DLT promises improved control and security in the telecom sector, businesses should be prepared for associated changes. Our operator partners have indicated an expected hike in the pricing and costing of bulk SMS from August 2020 as they transition to the DLT system.
Conclusion
DLT registration in India signifies a transformative milestone in telecom communications. With TRAI's TCCCPR 2018 guidelines and the implementation of Blockchain technology, the telecom sector is set to witness enhanced efficiency, reduced fraud, and an overall safer environment for customers. To continue seamless SMS communication with end customers, businesses must promptly comply with the DLT registration process.
Stay ahead of the curve and embrace DLT registration today to ensure your company's communication remains compliant, secure, and customer-centric in this rapidly evolving telecommunications landscape.