Ahmedabad's Top 10 Bakery Chains: Sweet and Savory Delights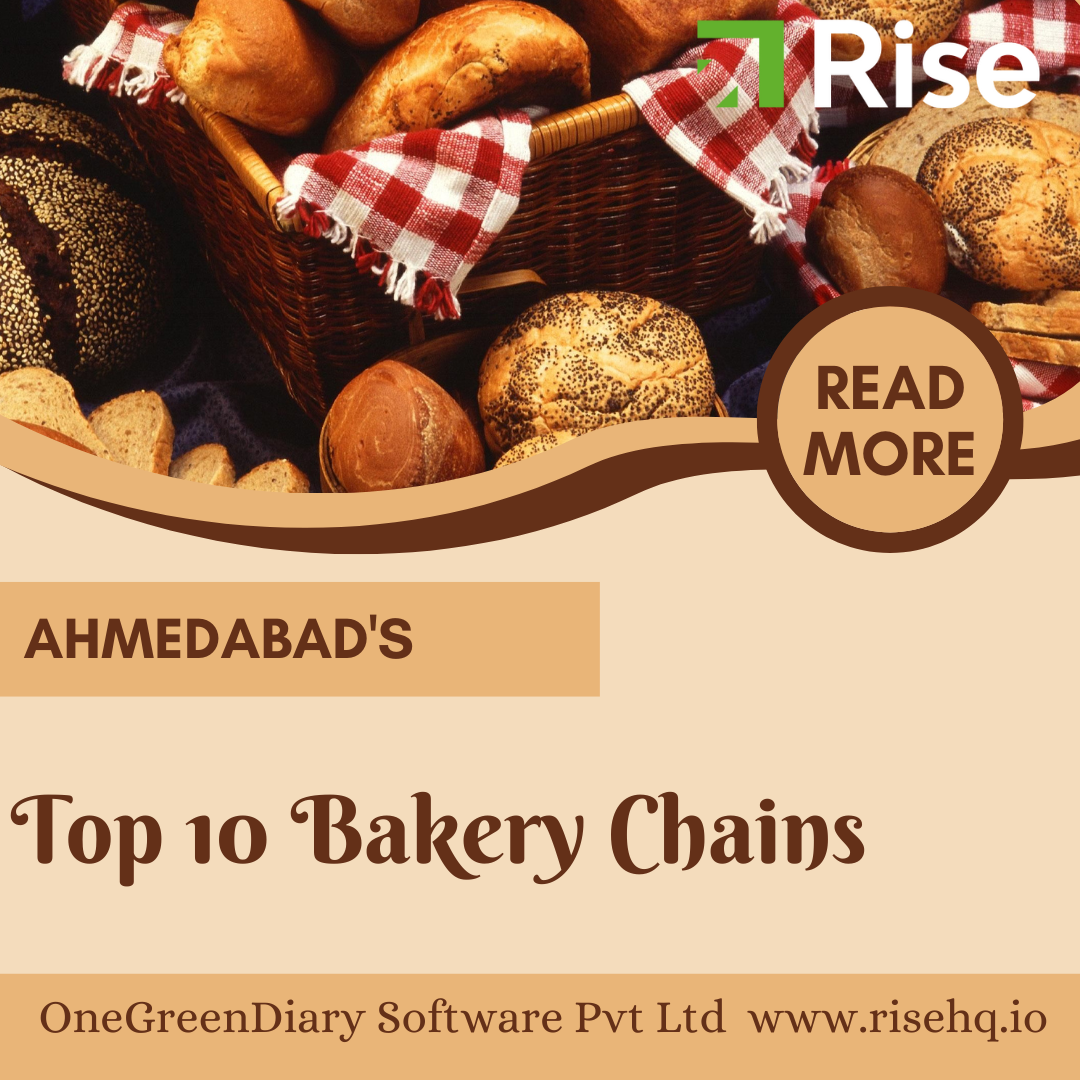 Introduction:
Ahmedabad's, the vibrant heart of Gujarat. is a city that has mastered the art of savoring life's sweet pleasures. With its rich culture and diverse culinary heritage, Ahmedabad has nurtured a flourishing bakery scene that boasts a mouthwatering array of baked delights. In this bakery blog, we'll whisk you away on a delectable journey through the city's top 10 bakeries, each an epitome of Ahmedabad's unwavering passion for all things baked, from pastries to savory treats. Join us as we explore these beloved bakery destinations that capture the essence of Ahmedabad's sweet and savory cravings.
1.  The Chocolate Room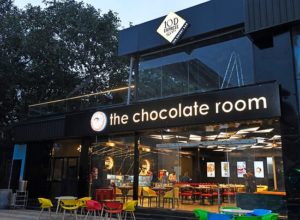 The Chocolate Room is a brand of Aussie Indo Hospitality group. The Chocolate Room was established in the year 2007 from the last 10 years the company has grown very fast now the brand has its presence in 11 countries, 20+ states, 50+ cities, and 290+ chocolate cafes across the globe. It's the first chocolate cafe brand which started giving franchise in the Indian market and it's the first who introduce the live kitchen concept in the Indian cafe industry to serve fresh food. As the name suggests, The Chocolate Room is a paradise for chocolate enthusiasts. With multiple outlets across Ahmedabad, it's the go-to place for those in search of pure cocoa indulgence. From silky truffles to rich brownies, every item on the menu is a tribute to the magic of chocolate.
2. Mongini's Cake Shop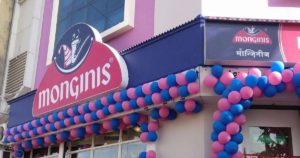 Mongini's Cake Shop has been a trusted name in the world of cakes for years.  Monginis has the perfect custom-made, personalized cake for you or your choice from our off-the-shelf customer favorites! Great quality, service, and ethics has developed Monginis into a household name with our 700+ outlets. On an average 1,40,000 customers visit our cake shop daily across the country. Our Cake Shop owners are dedicated to the absolute satisfaction of the customer. Additionally, our long shelf life packaged cakes products are available across 10,00,000 outlets nationally with a sizeable presence in Mall, Supermarkets, and on Railway stations In Ahmedabad, their outlets continue to enchant customers with a wide variety of heavenly cakes and a delectable assortment of baked goods. No celebration is complete without a cake from Mongini's.
3. Gwalia Sweets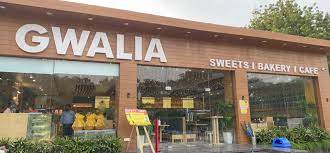 Gwalia is a Group of Companies. Gwalia Sweets Pvt. Ltd. is located in the western part of India (Gujarat). Established in the year 1994 with the first Retail outlet at Stadium Circle, Navrangpura, Ahmedabad. While Gwalia Sweets is renowned for its traditional Indian sweets, it has also ventured into the realm of bakery delights. Their multiple outlets offer a fusion of timeless classics and contemporary confections, catering to diverse tastes.
4. Atul Bakery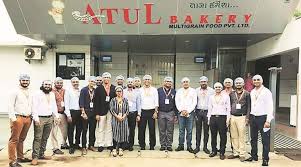 Atul Bakery has carved its niche in Ahmedabad's bakery culture with its fresh and delicious offerings. Atul Bakery was born out of a love for spreading smiles in the year 2007.  Atul bakery stores throughout the world 250+,      1M+cakes sold worldwide,17+contries,1k+varites of cakes and snacks From freshly baked bread to exquisite pastries, this bakery chain has something for everyone, making it a beloved local favorite.
5. Dangee Dums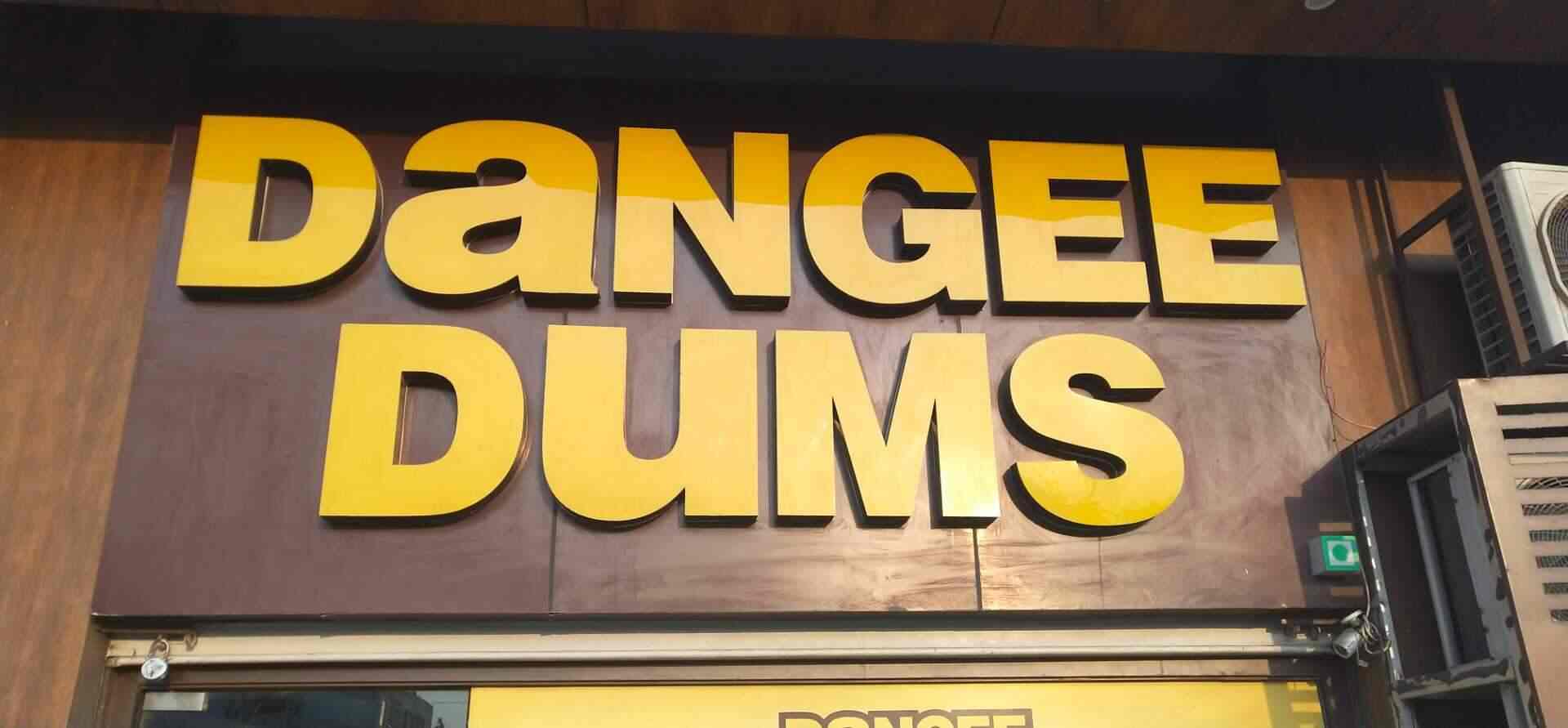 Dangee Dums is a name synonymous with innovation and mouthwatering treats. Dangee Dums is a purveyor of Western dessert products. The brand began its journey on August 13, 2010, as a boutique store of high-end chocolates. The brand is present in five cities with 45 stores in Ahmedabad, 18 stores in Surat, 9 stores in Baroda, 3 stores in Anand, and 3 stores in Gandhinagar. Their multiple outlets showcase a dazzling range of cakes, cookies, and more. A visit to Dangee Dums is an invitation to savor the artistry of baking.
6. Cafe Upper Crust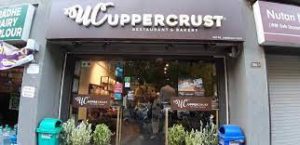 Cafe Upper Crust combines a warm, inviting ambiance with an impressive selection of pastries and cakes. cake Shop best bakery in Ahmadbad Upper Crust name takes inspiration from the oven-baked product having a crispy under level started on April 1st, 1989 by Lester De'souza who studied at IHM and completed his training from Taj Mansingh Delhi near by nonveg restaurant Upper Crust is his dream venture which he has widely expanded after establishing his first outlet at CG road. Across its outlets in the city, it has become a cherished destination for dessert lovers and those seeking a tranquil escape.
7. Tgb Cafe N Bakery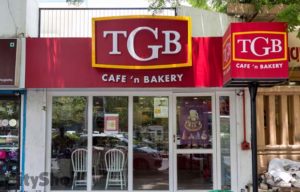 Tgb Cafe N Bakery has redefined the concept of fusion flavors. With a diverse menu that spans from cakes to savory delights, their outlets are a testament to culinary creativity. Every visit promises a unique gastronomic adventure.
8. Kabhi B Bakery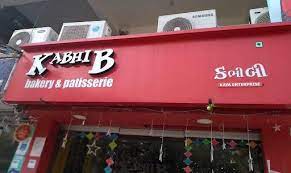 Kabhi B Bakery may be a hidden gem in Ahmedabad's bakery scene, but it's a gem worth discovering. Kabhi B Bakery and Stores is a successful baking venture by Kanhai Foods Limited, dealing in numerous baked goods and products in various cities across India. Kabhi B is not only a company dealing in eggless baked goods, but a venture started and pampered with love, diligence, and utmost passion. Known for its delightful and freshly baked treats, this multi-outlet bakery emphasizes the simple pleasures of good food.
9. Baker's Den 

Bakers Den is very well aware of the ritual of ending the celebration with something sweet. Bakers Den since 1948 and delivering cakes in 25+ areas of Ahmedabad including small areas where cake delivery is least expected. Bakers Den has a 100% pure veg outlet available in different flavors. Special occasions like birthdays, anniversaries, wedding parties, etc. The main motive of Baker's Den of customer satisfaction and to accomplish this, we provide eggless cakes delivery in Ahmedabad, keeping in mind the sentiments of pure vegetarians 
10. Huber & Holly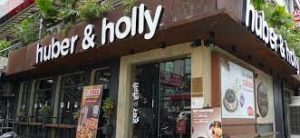 Huber & Holly combines the love for ice cream with the art of baking. with over 79 years of experience managing over 300+ franchises and over 4 brands, we have created one of India's most admired ice cream and food cafe brands. Huber & Holly established the infrastructure and the operating system. Their multiple outlets offer a unique experience where freshly baked desserts are paired with an array of ice cream flavors, creating delightful combinations.
Conclusion:
Each of these bakery chains has left an indelible mark on Ahmedabad's culinary landscape. Their unwavering commitment to quality, innovative creations, and dedication to providing a delightful dining experience have made them cherished destinations for residents and visitors alike. Whether you're celebrating a special occasion or simply craving a sweet treat, exploring these top 10 bakery chains is an essential part of savoring the diverse and delicious flavors of Ahmedabad. So, indulge, savor, and explore the irresistible flavors of Ahmedabad's bakery culture It's a journey that's sure to leave you with a sweet and savory aftertaste of the city's unique charm.