How to Fix – 4 Common Bakery Challenges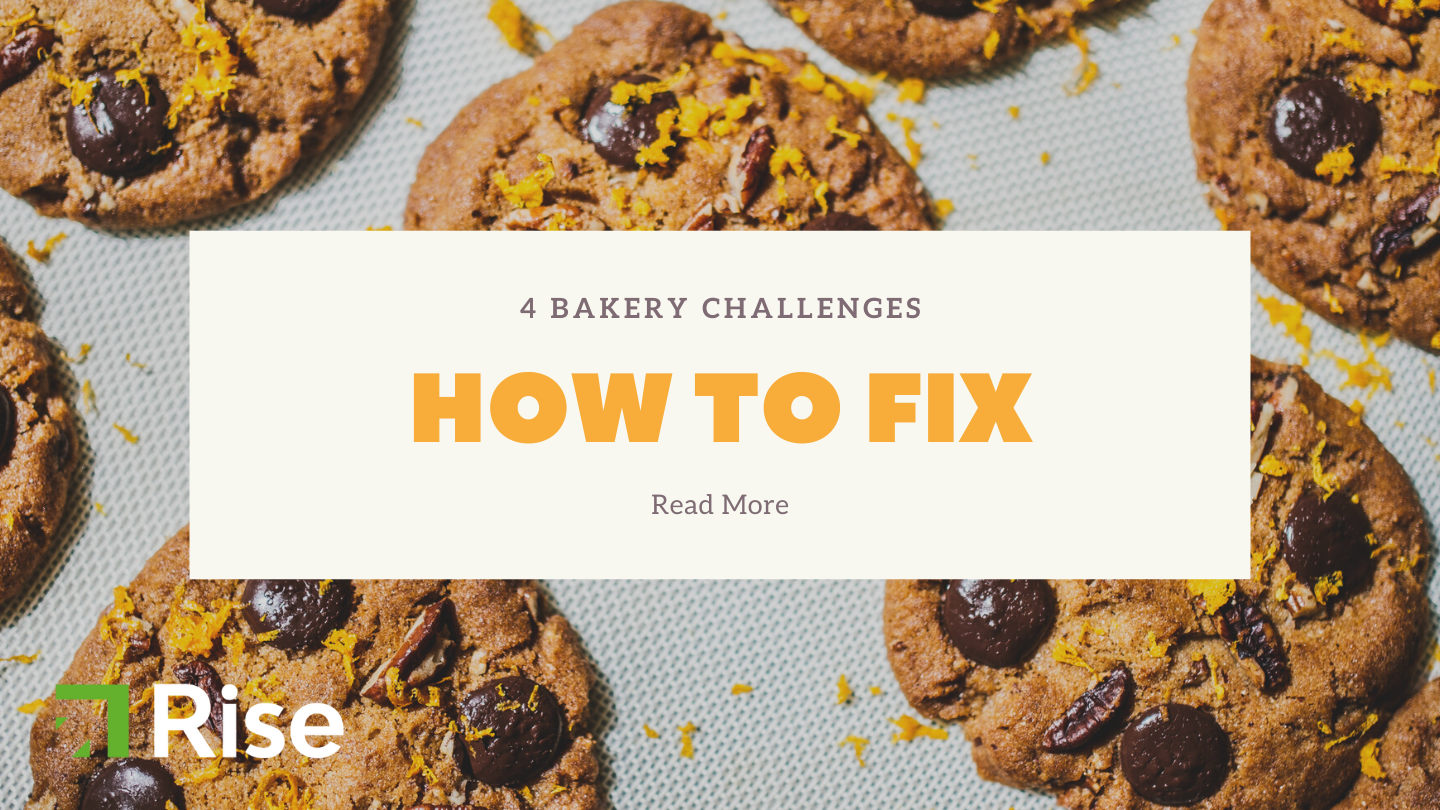 4 Common Bakery Challenges and this is how to fix them:


1] How to Fix – Billing 
A Bakery business to run effectively needs an A1 service such as Fast and Efficient service. Customers expect to be served quickly, especially during busy times. Billing is an important function of any business. The customer may demand a tax receipt or invoice. It assures customers about business transparency and builds brand faith. However, the small Bakery business faces a challenge to quickly check out the customer and attending the next in the queue. Since billing also tracks the stock of the goods sold, the following are the ways to streamline your billing operations:
1. Opt for easy-to-use and quick-to-check systems, please try Rise POS on android or windows
2. Add signage or add-ons in the store to keep the customer engaged while in the queue
3. Train your staff to maintain periodic eye contact with the person in the queue to assure the shorter wait time
4. Place self-order QR codes to save time for checkout, customers can scan the QR code, select the items, and checkout online from their phone. Please check the Rise QR service
5. Of course, maintain an ambiance where your customer would like to spend time
2] How to Fix – Custom Design Cake Orders
A Bakery needs to step up its game and give tough competition to its competitors; providing Custom cake orders option or custom cake options to its customers, and doing something unique or different can be the bakery's USP. Although fulfilling the customers' needs can be a task as there are many factors to be taken into consideration while making special orders. Some complicated factors that are very important and should be taken into consideration are – Communication Challenges, Quality Control, and Time Management.
Communication can be a challenge as the notes or the details given by the salesman to the kitchen can be mistaken, as it is human tendency to make errors. But one can solve this problem with the help of Rise POS which has an additional feature of placing special orders which makes communication between the salesman and kitchen way easier.
the quality of the bakery's products is maintained by using high-quality ingredients, fresh ingredients which don't compromise the taste of the product.


3] How to Fix – The equipment
A bakery consists of multiple baked products. To make these baked products, one needs the right equipment to make them. Refer to my previous blog to know the list of equipment one needs to run a bakery business.
Let's see the challenges that a bakery business faces when it comes to equipment:
Baked products are made in bulk quantity in the production house so that there are enough baked goods for all the outlets to serve. These equipment are relatively humungous and equally expensive.
Though they are so huge and expensive, there are no AMC services provided by any brand or company. This is a common challenge faced by many bakeries in India by entrepreneurs.
Entrepreneurs also face Technological issues such as being unable to accurately recognize the size of the equipment needed to buy in the initial stage as these types of equipment are expensive. This is where new entrepreneurs make errors by investing too much money into equipment making the break-even point way higher than needed. Instead, look for a producer and get into a contract for the first couple of years to see the response the business is getting.


4] Inventory Management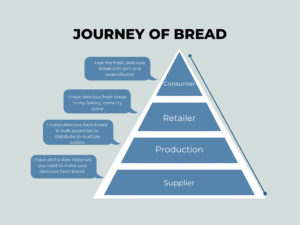 Effective inventory management is critical for a successful bakery business, as it helps make sure that production and retail operations function smoothly and without complications. Subscribing to Rise POS is the best decision to keep track of inventory as it is the only efficient POS in India that provides such hassle-free features of Inventory Management. Rise POS provides real-time information on stock levels, sales, and demand; which is essential for forecasting future demand and ensuring that adequate levels of raw materials are available in the production house. This is a very effective tool provided by Rise POS as it optimizes production schedules and saves a lot of time and reduces costs. Rise POS also helps bakery production to communicate with its suppliers.