Top 10 Multichain Bakeries in Kolkata:The Sweetest Treats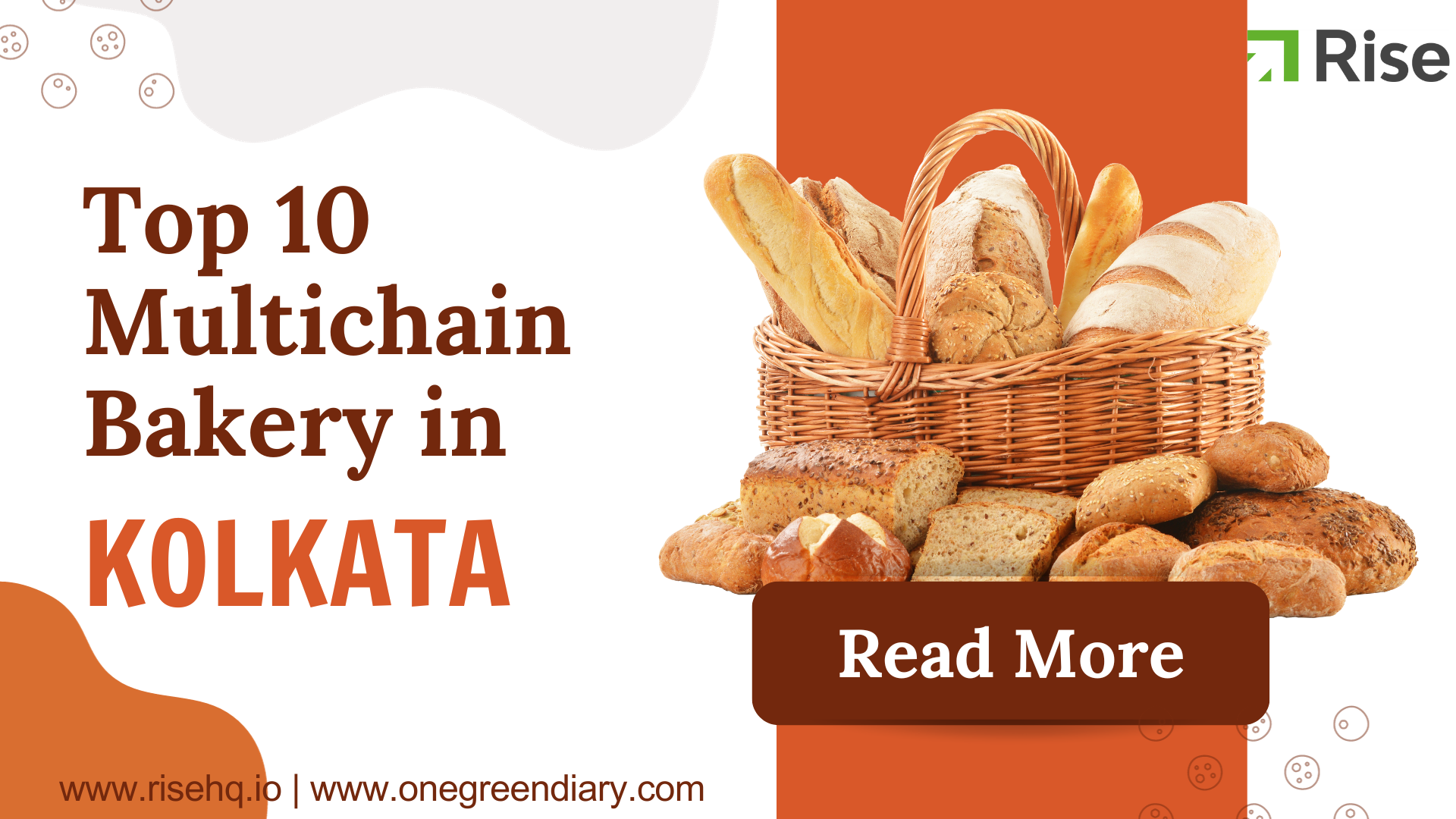 Introduction
Kolkata, known for it's rich cultural heritage and culinary delights, has a special place in its heart for baked goods. From classic tea-time snacks to mouthwatering desserts, the city has an array of multichain bakeries that cater to every sweet craving. In this blog, we'll explore the top 10 multichain bakeries in Kolkata that have won over the hearts of both locals and visitors alike.
Following is The Top 10 multichain bakery in Kolkata:
1)Flurys
: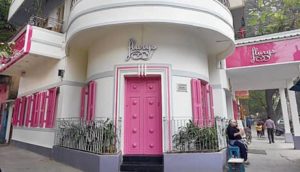 Flurys, was founded at 18, Park Street in the year 1927 by Mr and Mrs J Flury. Presenting fine European traditional confections, it soon became a popular meeting place for all ages. It introduced the city it's and it's many generations to authentic Swiss and International delicacies  Owned and managed by the Apeejay Surrendra Group since 1965, Flurys has been setting continuous benchmarks in the gourmet Bakery and Confectionery segment in India., is a timeless gem that offers an exquisite range of pastries, cakes, and teas. Their baked cheesecakes and flaky pastries are renowned throughout the city.
2)Mio Amore
: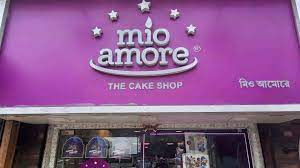 Mio Amore offers you possibly the widest range in Bakery and Confectionary wares in Eastern India and captivates you to fall in love with its wide array of mouthwatering items, freshly made – just as you like it. Mio Amore's carefully designed and frequently updated menu for Cakes, Handmade Cookies, Vegetarian and Non-Vegetarian Savouries, Sweets, and Chocolates at Mio Amore is much appreciated by our Customers.
3)Cocoa Bakery: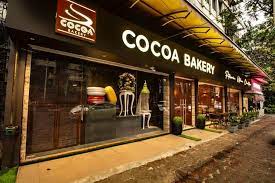 COCOA BAKERY was ideated and launched back in December 2013 with a small 20-seater outlet in New Alipore, Kolkata. Since then, we have opened two more outlets in Ballygunge and London Street with the latter being our biggest one yet. Sarita Lakhmani, the founder, is a self-taught baker who started with limited means but big aspirations. Little did she know that her hobby would transform into a commercial organized business. Arsh Lakhmani, her son joined the business. Since then cocoa bakery/pastry range has completely been revamped and upgraded giving our customers a slice of Paris sitting here in Kolkata.
4)Kathleen: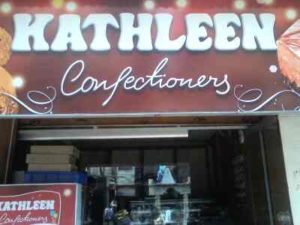 Founded in 1978, Kathleen Confectioners quickly became a household name in Kolkata as far as baked goods we're concerned. The directors of Kathleen Foods Pvt Ltd are Beena Pradhan, Tony Pradhan, Varun Pradhan, and Riya Pradhan. Starting as a small shop in Free School Street near the iconic New Market, the bakery quickly attracted loyal patrons for its mouth-watering delicacies at astonishingly affordable prices. the company now has more than 150+ branches in Bengal and is looking forward to furthering the spread of its legacy. So, no matter where a Kathleen shop appears, customers can always be assured of a friendly environment, the smell of freshly baked goods, and the taste of happiness.
5)Kookie Jar: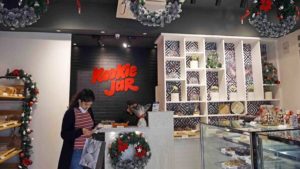 Established in 1985, Kookie JAR Foods Private Limited has been a key player in the food manufacturing industry for the past two decades, maintaining active operations to this day. The company, headquartered in Kolkata, is led by board members and directors Lovey Kapur and Puja Kapur. Renowned as one of the finest confectionery establishments, Kookie Jar has solidified its reputation over the years. With a presence through multiple outlets across the city, Kookie Jar has become an endearing name in Kolkata's bakery scene. Their legendary chocolate truffle cake and an array of delectable cookies are sure to satiate every craving.
6)The Sugar & Spice
: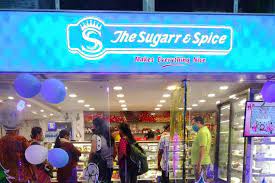 In 1990, We started the manufacturing and marketing unit named The Sugarr & Spice to produce &sell Confectionery& Savoury items. Today,  The Sugarr & Spice as a company has already made its foray into the step of success in the field of Bakery and confectionery within a span of 30 years. The enterprise sells it's product in Eastern India, through dealers and distributor networks. By the year-end 2017, the company had already 136 outlets respectively to it's credit. This bakery is known for it's fusion desserts that blend Indian flavors with Western techniques. Don't miss their Gulab Jamun Cheesecake and Gajar Halwa Cake. The Sugarr and Spice customers comprise all age groups especially the younger generations which come from all sections of the society.
7)Taste N Bite: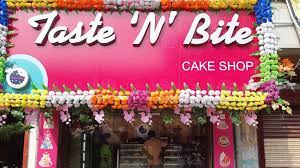 Taste N Bite offering joyful moments since our debut in 2020 and will continue to do so for many years to come.100+ outlets in West Bengal. Enter any of our outlets and you'll feel the amount of attention, precision, and love that goes into each of our items. Taste 'N' Bite is now one of the Best Cake Shop Brands recognized and valued by our customers. Taste 'N' Bite is a dedicated group of professional people who deliver high-quality bakery and confectionery products. Our mission is to give an unparalleled product experience to all of our customers. 
8)Krazy For Chocolates: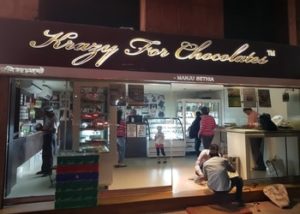 Krazy For Chocolates was founded by Mrs. Manju Sethia in the year 2009. This name was chosen as it was apt and easy to remember and it was her dream to make everyone crazy for her chocolates and desserts!! Mrs. Sethia started teaching the art of vegetarian cooking and baking in the year 1999. Over the years she gained immense popularity and had an increasing number of students through whom she started getting orders for cakes and desserts. Having started from her kitchen, then a small store room, she has now expanded the business with several outlets in Kolkata. Our delicious corporate cakes are always made fresh, order early on to avoid disappointment.
9)
Nahoum and Sons Private Limited: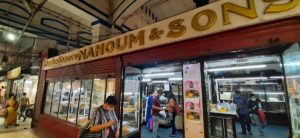 Nahoum and Sons Private Limited Confectioners is one of the most renowned Cake shops in Kolkata. Nahoum & Sons Pvt. Limited is an Indian bakery shop situated in West Bengal. It is one of the oldest surviving shops in Kolkata owned by the Jewish family. This Confectioners serves one of the most delicious cakes in the city and is quite a famous cake shop in that area. The ambiance of this place is amazing for those people who want to experience a trip back to the 90s. All the food items available here are definitely worth trying.
10)
KREAMZ: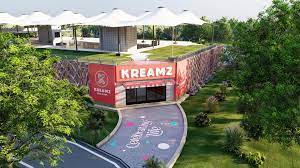 KREAMZ Confectionery Private Limited is the most promising Cake Brand in Kolkata that offers hand-baked veg cakes, pastries, savories, and sugar-free desserts, cakes, and pastries all over Kolkata. KREAMZ was founded in 2021 by Anirban Aditya, Chairman of Aditya Group.KREAMZ is the name of a cake brand that aims to offer you freshly baked savories, pastries, and cakes while maintaining the quality that will win the hearts of food lovers. KREAMZ's wide range of cakes, pastries, savories, dry cakes, sugar-free cakes, and fish items are updated frequently to maintain the taste chain of our customers and many outlets in Kolkata, West Bengal city.
Conclusion
Kolkata's bakery chains offer a delightful blend of tradition and innovation. Whether you're in the mood for a nostalgic treat at Flurys or seeking out the latest creations at Kookie Jar, there's something for everyone in this vibrant city. So, the next time you find yourself in Kolkata, make sure to explore these bakery chains and savor the flavors that have been delighting generations of Kolkata residents. Your taste buds will thank you for the culinary journey!