The Top 10 Bakery Chains in the Sunshine State: Goa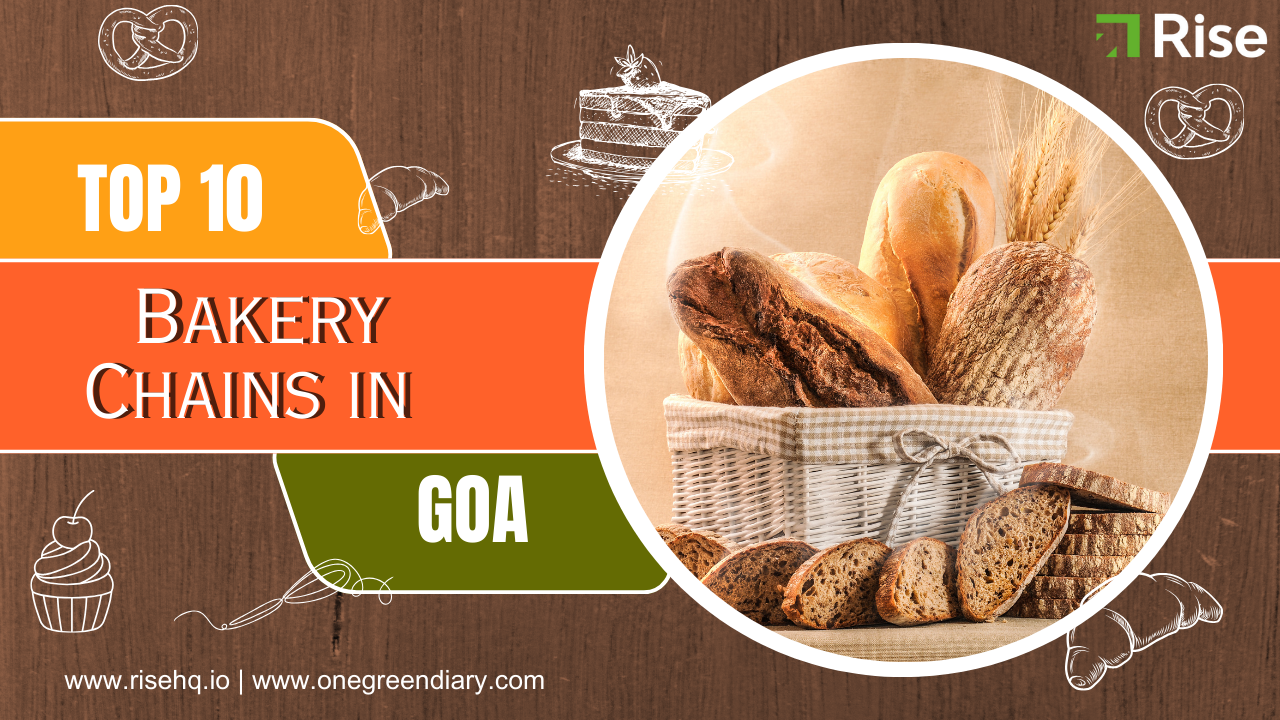 Introduction
Goa, India's picturesque coastal paradise, is celebrated for its stunning beaches, vibrant culture, and delectable cuisine. Amidst the sea and sand, there's a thriving bakery culture that offers a delightful array of treats, from traditional Goan sweets to innovative baked goods. In this blog, we explore the top 10 bakery chains in goa that have earned a special place in the hearts and taste buds of Goans and tourists alike.
1. Cremeux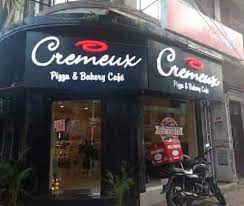 Cremeux has earned its reputation as one of Goa's most cherished bakery chains. Founded in April 2006 by Mr. Vincent Dias in the picturesque town of St. Cruz, Goa, Cremeux is a delightful testament to his expertise as a pastry chef. Mr. Dias, a graduate of the prestigious Oberoi Center of Learning & Development in New Delhi, boasts an impressive international culinary journey, having honed his skills at renowned five-star establishments such as the Oberoi Hotel in Mumbai & Udaivilas Udaipur, The Four Seasons in the Maldives, and The Fairmont in Dubai. His culinary prowess has earned him numerous accolades, including several Chef of the Year awards. Cremeux is celebrated for its delectable pastries, cakes, and artisanal bread, each bite delivering a sublime experience of pure indulgence.
2. Mark Brown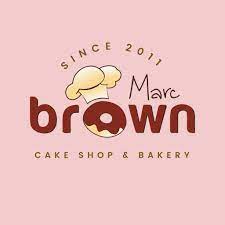 Marc Brown was established in 2011. bakery brand of choice in Goa, renowned for delivering fresh bread, cookies, cakes, pastries, and an array of delightful snacks to top retailers throughout the region. With its diverse selection of mouthwatering treats, Mark Brown has firmly established itself as a beloved and familiar presence in Goan households. Their cakes, pastries, and cookies have earned a special place in the hearts of the community, often gracing birthday parties and other cherished occasions.
3. Pastry Cottage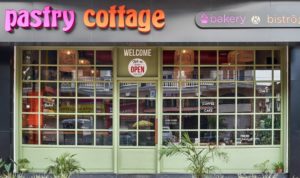 Pastry Cottage serves a wide variety of toothsome treats, fresh from the oven. A popular destination for quality cakes, bakes, and a variety of savories since 1994 The cozy and inviting ambiance of Pastry Cottage pairs perfectly with its delightful menu of baked goods. From croissants to savory snacks, they have it all.
4. Pastry Palace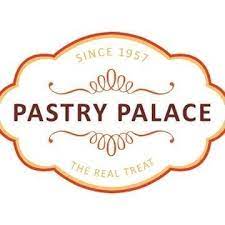 Pastry Palace presents a regal assortment of cakes, cupcakes, and pastries renowned for their exquisite flavors and meticulous craftsmanship. This venerable establishment, brought to you by the esteemed retail brand, Montana® Confectioners Pvt. Ltd., stands as one of Goa's most enduring and beloved pastry shops. Over the years, it has earned a well-deserved reputation for crafting the highest quality sweet and savory treats, including bespoke cakes, pastries, tarts, pies, puffs, cookies, traditional Goan delicacies, and an assortment of delectable bread. With a network of 31 outlets strategically positioned across Goa, Pastry Palace has expanded its reach with the unwavering support of its loyal and esteemed customers. True to its mission, Pastry Palace remains committed to "adding joy to celebrations" throughout the region.
5. Simonia Bakery

The brand Simonia's was founded by Joao Cardozo and his late mother, Simonia Ritinha Cardozo, in 1963. The business started as St. Francis Bakery, named after the patron saint of Goa, St. Francis Xavier. Simonia Bakery is a treasure trove of sweet treats. Their donuts, muffins, and bread are a must-try. The warm, welcoming staff adds to the experience. With a presence in Mapusa, Candolim, Porvorim, and the production unit based at Saipem, Simonia's is now poised to take the business to the next frontier with its online presence.
6. Carasid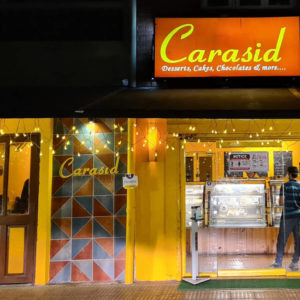 Carasid, a small family enterprise, embarked on its journey in 2005 with the opening of a single café. Since its inception, our unwavering commitment to providing top-notch food at reasonable prices has remained our foundational principle. This enduring ethos remains at the heart of our business as we grow and reach new corners of Goa. Carasid has garnered a well-deserved reputation for its distinctive desserts and a diverse assortment of savory snacks. Whether you're yearning for sweet treats or savory delights, Carasid is the ideal destination to satiate your cravings.
7. Desert 'n More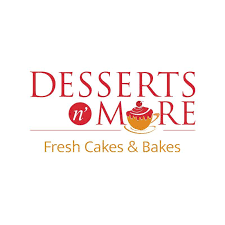 Desserts n' More, established in 2014 by Pallavi Salgaocar, a dedicated chartered accountant and entrepreneur, was born out of her profound passion for food. She's also the author of 'Desserts First,' a delightful book catering to sweet enthusiasts seeking quick and easy dessert recipes. As of today, Desserts n' More boasts a network of 6 self-operated outlets located at Caculo Mall Panjim, Mall De Goa Porvorim, Margao, Sanquelim, Gera Shop Kadamba Plateau, and Factory Outlet Tivim Industrial Estate. In addition to these, a network of franchisees and express counters spans across Goa and extends to the neighboring border of Maharashtra.
8. Nanbai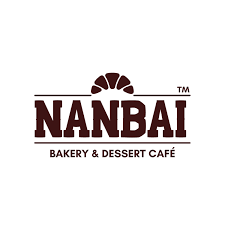 Nanbai harmoniously blends tradition with taste, offering a range of traditional Goan sweets like bebinca and dodol that capture Goa's rich culinary heritage. For top-quality bakery delights, head to Nanbai in Miramar, Goa, established in 2021. With locations in Panjim and Margao, Nanbai Bakery & Dessert Café invites food lovers to explore a delightful fusion of local and global flavors.
9.

Myles High

Bakehouse of Goa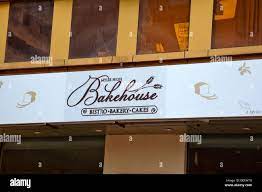 Myles High Bakehouse, a Goan brand founded in 2007, was the first Live Gourmet Bakery in the region. It's known for providing top-quality products and setting new industry standards. This modern yet nostalgic bakery offers a diverse menu of sandwiches, puffs, and cakes that cater to a wide range of tastes. Customers often describe Myles High Bakehouse as a "great place to meet and eat" due to its mouthwatering international dishes and sincere service.
10. Jackris Bakery & Cafe

Jackris started in 1975, is a traditional bakery & cafe. It has been an indispensable part of Goan culture for over 3 decades now. Jackris Bakery & Cafe prides itself on using the best quality ingredients to make traditional and delicious snacks, savories, and pastries.45 years of experience in the bakery industry with 7 outlets in South Goa
Conclusion:
Don't forget to explore the charming local bakeries chain that graces the streets of this beautiful state. Often, these hidden gems offer unique, authentic flavors that contribute to Goa's diverse bakery scene. So, whether you're a traveler savoring Goa's beauty or a local with a sweet tooth, these bakery chains and local bakeshops have something to offer everyone. The sweet side of Goa is best experienced through its thriving bakery culture, where you can discover both the flavors of the land and the creativity of modern pastry chefs. On your next visit, make sure to indulge your senses in the enchanting world of Goa's bakery delights!