Delhi's Top 10 Bakery Chains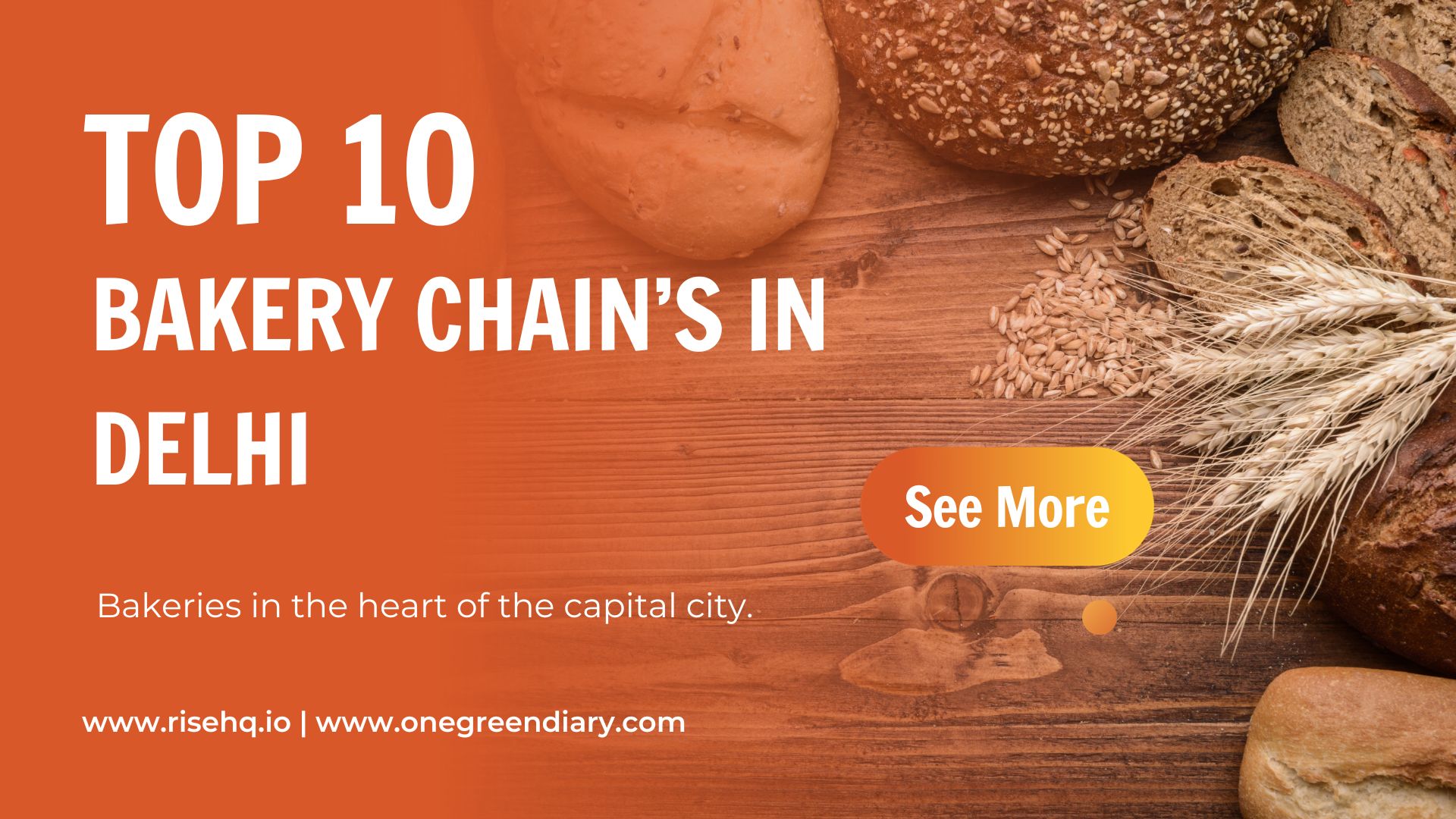 Introduction
Delhi's Top 10 Bakery chains, Delhi is the bustling capital of India and is a city of diverse cultures and exquisite flavors. Delhi's Amidst the myriad culinary delights, Delhi boasts a thriving bakery scene, offering an array of delectable treats for those with a sweet tooth. Join us on a mouthwatering journey as we explore the Top 10 Bakery Chains in Delhi, known for their quality, innovation, and irresistible baked creations.
1)Wenger's Deli: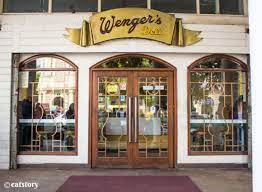 A timeless gem in the heart of Connaught Place, Wenger's has been serving Delhiites for generations. Wengers was established in the year 1924 as a catering outfit for the British troops stationed in Delhi. In 1926 the tea room and Confectionery were inaugurated in Exchange stores in Kashmere Gate. Sometime in the late 20's early '30s, Wengers shifted base from Kashmere Gate to Connaught Place and has been in this prominent location. Renowned for its fresh bread, patties, and decadent pastries, it's a beloved institution.
2)

Mr. Crust

: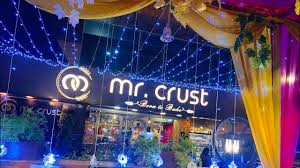 Mr. Crust Bakers is a perfect example of "we do what we love". Our taste shows our heart connection with the bakery. We love baking and our products are not simply prepared with ingredients, these are rather enriched with deep care and love that we pay at each step. Mr. Crust, Bakers worked in different segments of bakery and savoury items to introduce modern and traditional products simultaneously. We have shown Delhi how to create 100% vegetarian baked goods without losing the softness of cookies or the creaminess of the frosting
3)Defence Bakery: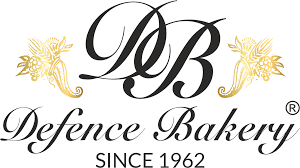 Defence Bakery
is one of the oldest Bakery, Patisserie, and Confectionery in the city of Delhi. Our simple and honest approach to business has led us to grow year by year.
Family-owned Bakery since 1962 continues to churn out exotic confections that meet the culinary approval of the sophisticated Delhi palate. With a legacy of excellence, Defence Bakery is celebrated for its wide range of bread, mouthwatering cakes, and an array of delectable pastries that never disappoint.
4)Elma's Bakery :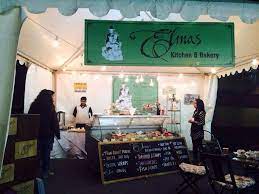 Elma's Bakery is synonymous with Haus Khaz Village. After opening its doors way back in 2011 – the smell of freshly baked bread, croissants, and homemade bacon loaves wafting through the lanes of the village was enough to get most locals and tourists alike instantly hooked! Elma's was first started by Gautam Aurora, the creative force behind TLR, as a means to have bread for the then-cult restaurant. Elma's is a quaint bakery where cupcakes, pies, and fresh bread take center stage. Enjoy their delightful creations amidst the cozy ambiance.
5)Theos: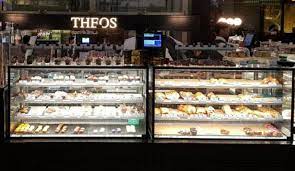 Theos Food Pvt. Ltd. is an artisanal bakery, patisserie, casual dining, and cafe that takes pride in offering a diverse range of over 800 exquisite items. Our menu features a delightful selection of cakes, pastries, cookies, breads, savories, chocolates, macaroons, as well as authentic Italian and global cuisines. Founded in the year 2006, Theos Food Pvt. Ltd. has expanded its operations through multiple outlets in Noida, Delhi, and Gurugram.
6)L'Opera: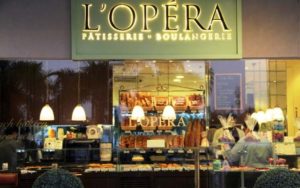 Elevate your senses with L'Opera's French-inspired creations. L'Opéra was born out of Laurent Samandari's longing for authentic French breads and pastries in India at the start of his career in 2007-2008. L'Opéra is a high-end, authentic pastry, bakery house, and Salon de Thé, specializing in French products in India. Since its inception, L'Opéra has been all about quality and excellence. From artisanal bread to buttery croissants and exquisite desserts, it's a true patisserie paradise.
7)Nik Baker's:

Nik Baker's has rapidly matured into a famous brand, known for its delectable offerings. Chef Nik's passion for freshly baked, delicious, and uniquely designed products is what contributes to its success. Nik Baker's is renowned for making the world fall in love with both lavish desserts, cookies, and cakes as well as elaborate savory delights, one bite at a time! A world-class European-styled bakery-cum-café, Nik Baker's (a registered brand name of M/s M.G. Bakers Pvt. Ltd) was established in 2006 by a young & passionate visionary Chef Nikhil Mittal along with his father Mr. Vinod Mittal (MD) and brother Mr. Nittin Mittal (Director), bringing mouth-watering and scrumptious desserts & savories to life.
8)Honey and Dough: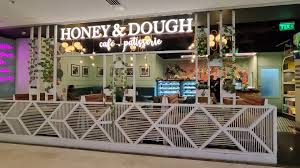 Honey and Dough started our journey in 2016 with our first outlet in Defence Colony to fulfill the need for a quality bakery that would address the requirements of every customer by being a one-stop shop for a range of products.
9)The Big Chill Cakery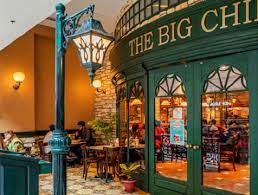 The Big Chill is an owner-driven, vibrant, young-feel restaurant with the soul of a neighborhood café; a place where guests can share a slice of happiness with friends and family and build countless memories. In 2000, TBC opened its doors as a specialty ice cream & dessert café, serving premium quality American ice cream, cakes, and desserts. A renowned bakery chain with a pan-India presence, The Big Chill Cakery/cafe never fails to impress with its wide selection of cakes, pastries, and snacks.
10)Maxims: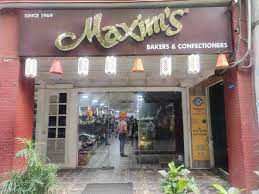 Maxim's Maxim's Bakers are one of the oldest Bakery, Patisserie, and Confectionery from the city of Delhi. Our simple and honest approach to business has led us to grow year by year since the 1960s. We craft excellent quality baked goods which are value for money. Maxim's products include Staple Breads such as Multigrain, Wholewheat, and Sourdough as well as a wide range of Rustic Crusty Breads original to European daily cuisine.
Conclusion
Delhi's bakery chains offer a delectable fusion of flavors, ranging from the traditional to the contemporary. Whether you're in the mood for a flaky croissant, a decadent pastry, or a comforting slice of cake, these top 10 bakery chains in Delhi have got you covered. So, the next time you find yourself in this bustling city, be sure to embark on a bakery adventure and savor the irresistible delights that await your taste buds.