Explore Surat's Finest Top 10 Bakery Chains.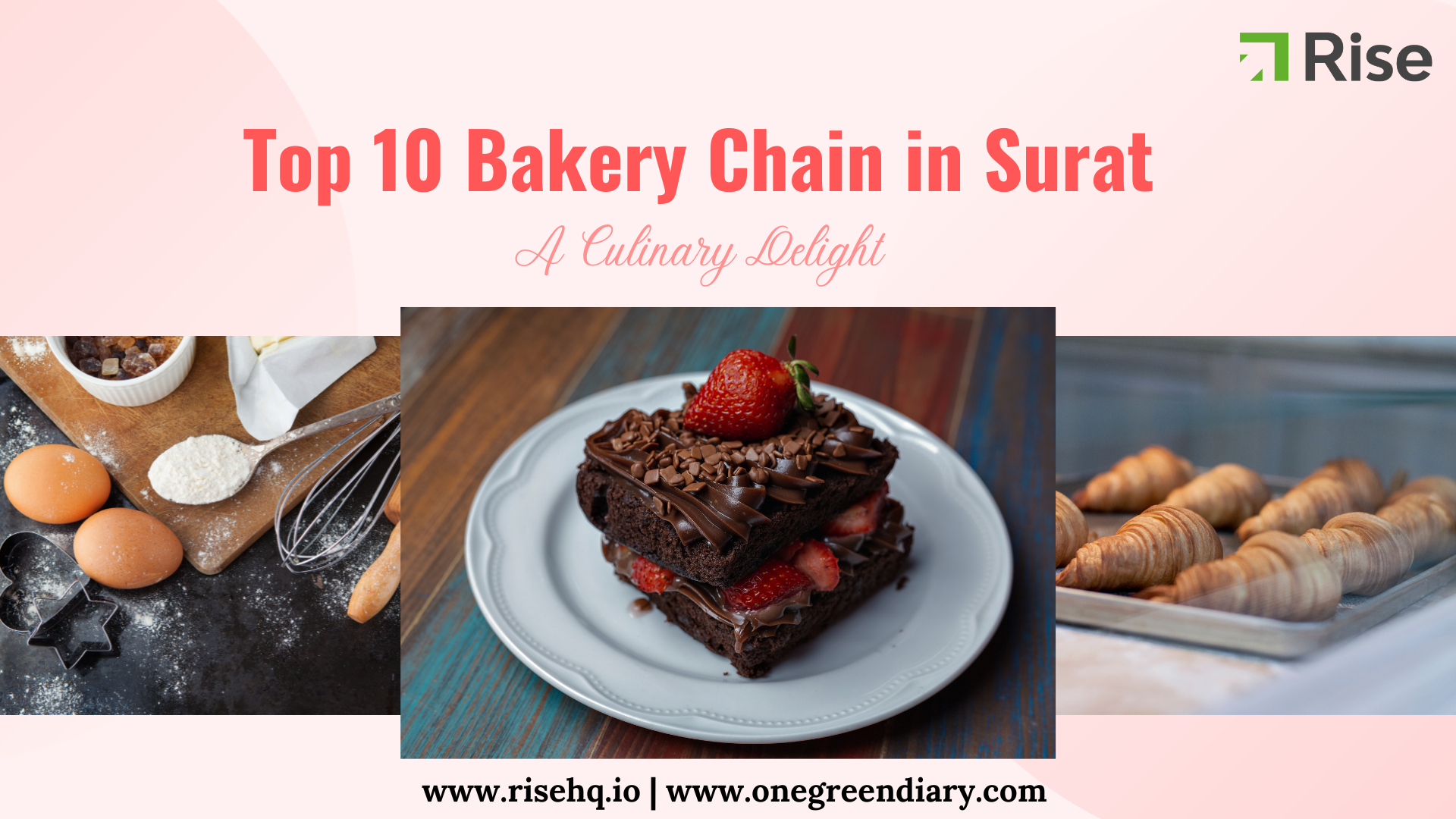 Introduction
Surat, renowned for its vibrant culture and culinary delights, stands as a culinary haven for food enthusiasts. A pivotal aspect of Surat's gastronomic landscape, ceaselessly enchanting both locals and tourists, is its flourishing bakery scene. From delectable pastries to freshly baked bread, Surat's bakeries have honed the craft of producing sweet and savory delights. In this article, we invite you to embark on a delightful journey through Surat's top 10 bakery chains, where every bite embodies culinary perfection.
    1)Dotivala Bakery

Dotivala Bakery has its origins in the Dutch establishment in Surat, where a warehouse on Dutch Road employed five Parsee gentlemen to create bread. When the Dutch era in India concluded, their ovens were entrusted to one of our ancestors, Mr. Faramji Pestonji Dotivala. Faramji continued to supply bread to the remaining colonists. Although the precise inception date remains unconfirmed, it likely began in the late 1700s on Dutch Road, relocating to its present address in Nanpura at least a century ago, as relayed by Cyrus Dotivala, the current proprietor Jamshed's son.
  2)Seewan Tasty Bakery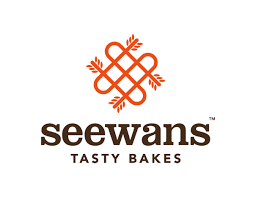 Seewan Tasty Bakery, established in November 1976, is celebrated for its artistically crafted cakes and cupcakes. Amar Patel is the visionary behind this bakery, which has expanded to over 150 retail outlets throughout Surat. It all began with a single oven, kindling the entrepreneurial dreams of serving authentic and high-quality traditional bakery products to the cherished families of Surat. Whether you seek a cake for a special occasion or simply wish to satiate your sweet tooth, Seewan Tasty Bakery has you covered.
   3)Atul Bakery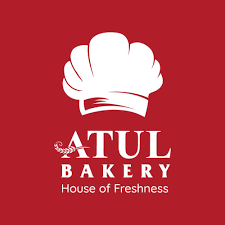 Atul Bakery's voyage commenced on January 26, 2007, in Surat, starting with a modest outlet. The founder, Atul Vekariya, firmly believed that the essence of happiness lies in the simple pleasure of sharing freshly baked delights with loved ones. Today, they continue to spread joy through their array of artisanal breads, pastries, and cakes, each meticulously crafted with a generous serving of love. Atul Bakery has become a cherished choice for dessert aficionados in Surat. Their diverse menu encompasses mouthwatering pastries, cakes, sandwiches, and more. The pivotal expansion occurred in 2012/13 when Atul Bakery welcomed the support of our brothers, growing from four business units.
 4)Kailash Bakery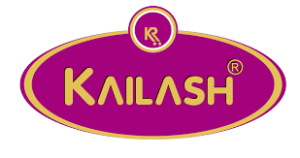 Kailash Bakery is the destination not only for scrumptious cakes but also an array of tantalizing cookies, brownies, and other delectable baked treats. With four outlets in Surat city, Kailash Sweets has gained widespread fame in Surat and South Gujarat. Originating from a small shop established by Shri Kishanchand Gyanchand Ahuja in Nanpura, Surat, this establishment has grown into a beloved culinary destination, renowned for its delectable sweets and snacks. Their reputation extends to exceptional catering services for events and parties.
    5) Dhiraj Bakers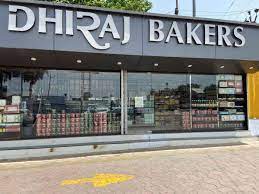 Dhiraj Bakers extends a delightful assortment of cakes and pastries, available in various flavors and designs. Established by Mr. Dhiraj Biscuitwala in 1984 in Kamrej, Surat, Gujarat, Dhiraj Bakers has been owned and managed by the Dhiraj Family ever since. With stores in the heart of Kamrej and Bardoli, their facilities boast cutting-edge technologies and adhere to high-quality and hygiene standards. Over the past 35 years, Dhiraj Food Store's success story has cultivated a strong brand identity and a dedicated customer base in local communities around Surat and beyond. Their unwavering commitment to freshness and quality is evident in every bite.
    6) The New India Bakery

NIB (New India Bakery) has gained acclaim for its delicious biscuits, cakes, and pastries. In 1998, Harish Chhogamal Magnani initiated this venture beside Charpul police station in Navsari, offering an array of delectable bakery products. Their beautifully displayed and thoughtfully crafted biscuits have left an indelible mark. NIB Bakery has established its presence in numerous locations across Surat, Navsari, and Maroli in Gujarat. Beyond baked goods, NIB Bakery is celebrated for its savory snacks, including mouthwatering dhoklas and khandvis, making it a cherished destination for those craving traditional Gujarati flavors.
    7)Bakers Bunch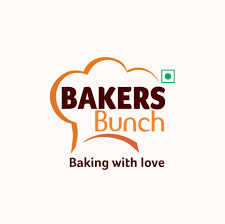 Established in 2014, Bakers Bunch in Vesu, Surat, has emerged as a prominent player in the bakery category. This establishment serves as a one-stop destination for customers locally and from surrounding areas. With five outlets in Surat city, Bakers Bunch stands out as a haven for cupcake enthusiasts. Their imaginative flavors and creative decorations are certain to delight aficionados of these miniature delights.
   8)Suntosh Bakery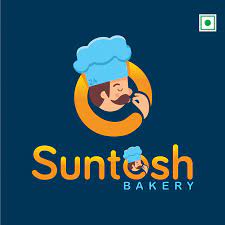 Suntosh Bakery is the ultimate destination for freshly baked, high-quality bakery products. Established in 1963 by Mr. Krishnachand Kkhodeja, this tradition has been faithfully carried forward by Mr. Daulatram Kkhodeja, and the legacy continues under the management of Mr. Kaamlesh D Kkhodeja, the third generation of the Kkhodeja Family. Suntosh Bakery is unwavering in its commitment to product quality, baking fresh goods daily to deliver an unparalleled taste experience. With 55 years of experience in the bakery industry, Suntosh Bakery boasts a specialized technical staff and a state-of-the-art production unit, ensuring mouthwatering products and esteemed quality that garners admiration from customers locally and beyond.
   9)Umrao's Bakery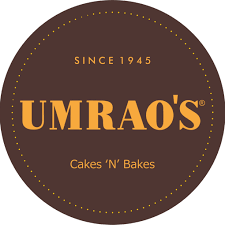 Umrao's Cakes n Bakes was initiated in 1945 by the beloved grandfather of its current owner. The foundation of baking expertise was laid after learning from an English Bakery before Independence. With over 70 years of experience, Umrao's Cakes n Bakes has honed the art of baking using the finest techniques and the highest-quality raw materials. Their product range consistently stands as the pinnacle of quality in its class. Baking is not merely a trade but an art, passion, and way of life for Umrao's Cakes n Bakes.
   10)Breadliner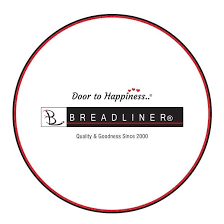 Nitin Patel, the proprietor of Breadliner Bakery, proudly announced the preparation of a grand cake to be showcased at the Sarsana convention center on September 17, to be cut by 700 esteemed individuals hailing from Surat. Breadliner is rapidly becoming a bakery juggernaut with 84+ outlets scattered across South Gujarat and a vision to expand nationwide. Cakes, known as the showstoppers of life's special events, hold a special place in their offerings.
Conclusion
Surat's bakery chains orchestrate a symphony of flavors and an array of choices for anyone yearning for sweet or savory indulgence. These top 10 bakery chains offer a delightful passage into the world of baked delights, where each visit weaves a memorable culinary experience. Whether celebrating a special moment or simply satisfying your sweet cravings, Surat's bakery culture extends a welcoming embrace to all.