The Top 10 Bakery Chains in Bhopal: A Yummy Journey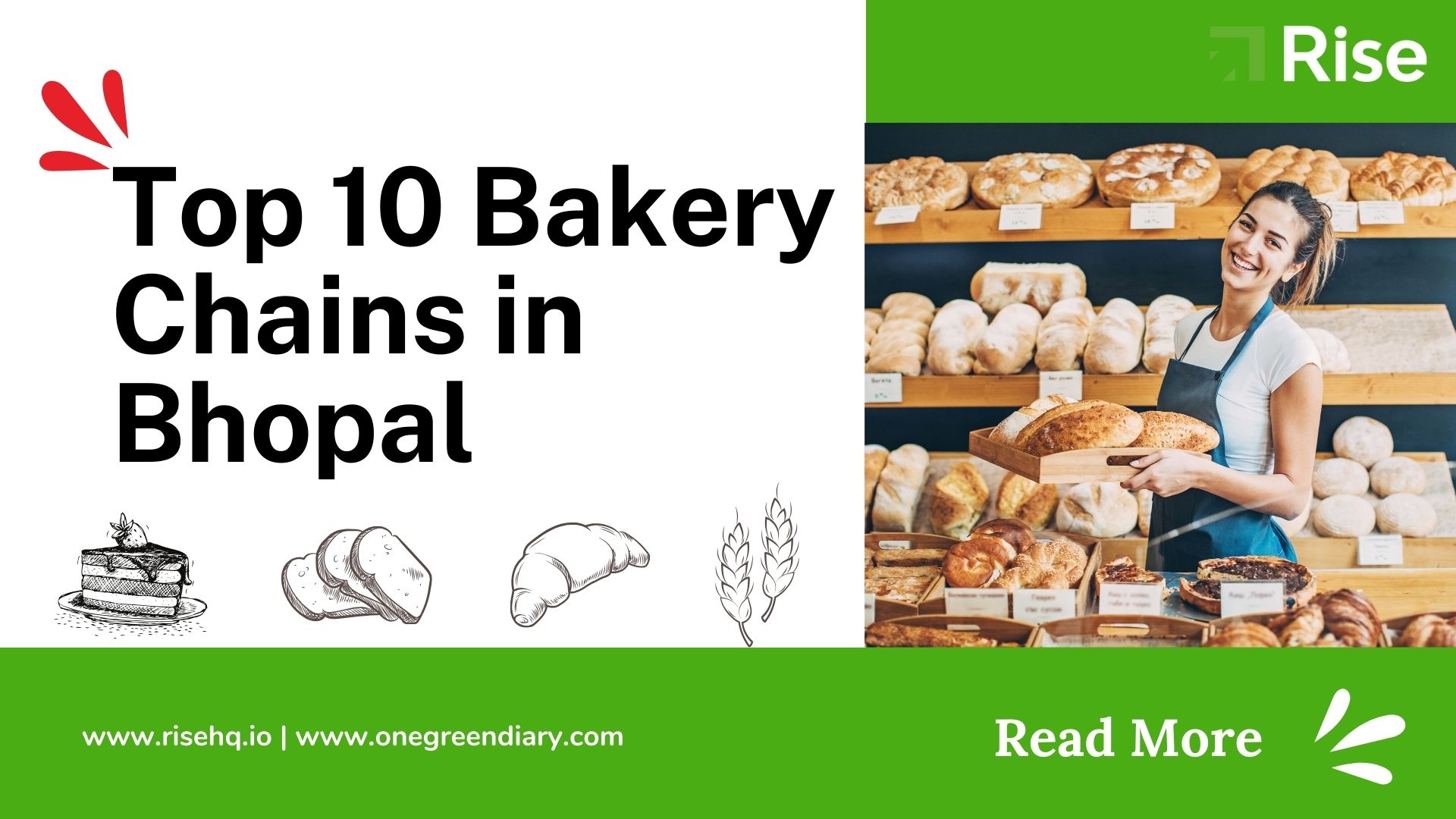 Introduction
Bhopal, the heart of Madhya Pradesh, is not just known for its rich cultural heritage and historical landmarks but also for its thriving culinary scene. Among the culinary delights, the city's bakery chains have earned a special place in the hearts of locals and visitors alike. From mouthwatering pastries to freshly baked bread and delightful cakes, Bhopal's bakery chains offer an array of delectable treats that are impossible to resist. In this blog, we will take you on a delightful journey through Bhopal's top 10 bakery chains, where every bite is a taste of perfection.
1)Bake N Shake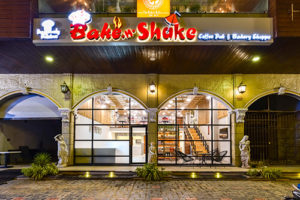 Bake N Shake a renowned Bhopal bakery chain, is celebrated for its divine cakes, pastries, and savory snacks. With a delightful variety to please every palate, it's the go-to spot for sweet enthusiasts. Founded in 2004 by Mr. Sanjay, Mr. Girish, and Mr. Vinod Talreja, it has grown into a culinary icon with five thriving outlets, including three in Bhopal, one in Indore, and one in Gwalior. Their unwavering commitment to culinary excellence has made Bake N Shake a household name in Bhopal and Indore.
2)Omni Bakers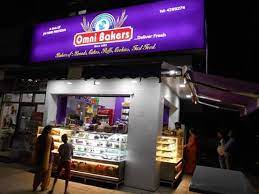 omni baker is synonymous with delectable cakes and pastries in Bhopal. Renowned for its artistic cake designs and a diverse range of flavors, it's a haven for cake enthusiasts. Whether you're celebrating a special occasion or simply craving a slice of heaven, Omni Bakers offers an extensive menu of sweet delights.
3)Jai Hind Bakery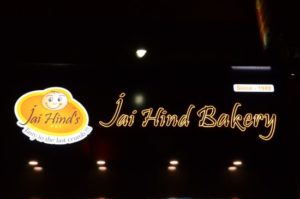 Jai Hind Bakery was founded by Gokul Das Talreja in the year 1949 after partition when he moved from Sindh Pakistan to Bhopal. Over time, we have become proficient in the art of baking. Mawa Toast and Cake Rusk are our famous traditionally baked recipes which are still handmade with zero preservatives to maintain the delightful taste. The desire for baked goods promoted baking throughout Europe and expanded into eastern parts of Asia.
4)Amer Bakery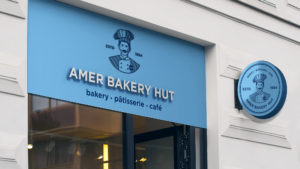 Amer Bakery, a cherished institution in Bhopal, has delighted the community for many years with its delectable range of baked treats. The journey of Amer Bakery Hut commenced in 1994, marking it as the city's inaugural gourmet bakery. Whether it's the allure of freshly baked bread, the sweetness of cookies, or the artistry of cakes, Amer Bakery has successfully cultivated a devoted following. Their unwavering commitment to quality and taste has solidified their position as the top choice for anyone seeking a daily indulgence in baked delights. It's the people of Bhopal who affectionately coined the acronym 'ABH' and transformed it into a household name.
5)Cake wala Bakery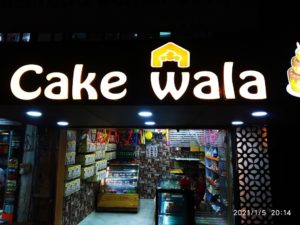 Cake Wala, established on March 5, 2021, operates from its registered office in Bhopal, Madhya Pradesh. With four thriving outlets within the city, Cake Wala specializes in food product manufacturing, particularly in the bakery domain. Recognized as a Microenterprise for the financial year 2023-24, Cake Wala's unit is located in the heart of Bhopal, Madhya Pradesh.
6)Top N Town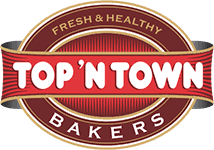 It all began in 2007 with a simple mission: the start of the day to be with a healthy and hygienic product. To fill the vacuum of a Hygienic Organized Branded Bakery Setup, Top n Town Bakers was conceived. To this day, the Top n Town Bakers experience continues to grow to delicious new heights. Not only are there now locations but the product basket has also expanded to offer exciting, new ways for families to enjoy the irresistible pleasure that only we can provide. If you have a sweet tooth, SweetSmith is the place to be. This bakery specializes in a wide range of desserts, from cakes and pastries to cookies and brownies. With a commitment to quality and taste, SweetSmith has become a beloved choice among the locals.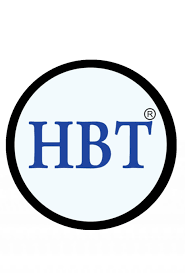 Established in the year 2018, HBT Bakery in Misrod, Bhopal is a top player in the category of Bakeries in Bhopal. This well-known establishment acts as a one-stop destination servicing customers both locally and from other parts of Bhopal. HBT Bakery is a delightful bakery in Bhopal that takes its cakes seriously. They offer a fantastic range of flavors and designs, making it the perfect choice for any celebration. Their attention to detail and artistry in cake decoration is truly commendable.
8)The Baking Company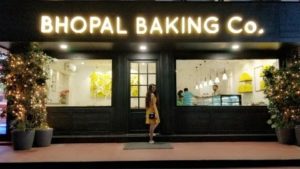 Bhopal Baking Company (BBC) is now known as  Bhopal Bakehouse & Cafe. The Baking Company is a bakery chain that focuses on producing high-quality bread and pastries. With an assortment of freshly baked products, this bakery is an ideal destination for those who prefer the simplicity of a good loaf of bread or a classic croissant. This popular cake shop offers a wide variety of cakes, pastries, and other baked goods. From classic chocolate cake to creative and unique flavors, there is something for everyone at Bhopal Bakehouse & Cafe.
9)Sanjay Fresh N Bake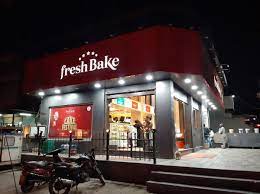 Sanjay Fresh N was established in the year 2010 in Bhopal, Madhya Pradesh, Sanjay Fresh Bake is a Proprietorship firm, engaged as the foremost Manufacturer of Bakery Cookies, Plain Khari, Rusk Toast, Cream Rolls, Slice Cake, etc. Our products are high in demand due to their premium quality and affordable prices. Sanjay Fresh N Bake is all about spreading sweetness in Bhopal. This bakery offers an array of mouthwatering cakes, pastries, and desserts that are perfect for special occasions or just indulging your cravings. Their delectable treats are sure to leave you craving for more.
10)Kwality Bakers and Sweet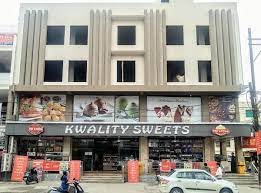 Kwality Bakers Established in the year 1963, Kwality Sweets in Sonagiri, Bhopal is a top player in the category of Namkeen Manufacturers in Bhopal. This well-known establishment acts as a one-stop destination servicing customers both locally and from other parts of Bhopal.
Conclusion
Bhopal's bakery chains offer a delightful escape into the world of baked goods, where every visit is a memorable experience. Whether you're celebrating a special occasion or simply seeking a sweet indulgence, these top 10 bakery chains in Bhopal have something to offer for everyone. Don't miss the opportunity to explore these delightful destinations and satisfy your sweet cravings in the heart of Madhya Pradesh.